This store requires javascript to be enabled for some features to work correctly.
Get Ready for Your Dream Getaway!
Discover the perfect swimwear designed for comfort, style, and full coverage.

Welcome to Beyond Bathing Swimwear
We understand the unique challenges that women face when it comes to finding swimwear that fits well, provides adequate sun protection, and is stylish and flattering.
This is why we have dedicated Beyond Bathing to offering high-quality, full-coverage swimwear specifically designed for the needs of women of every age, stage, size and shape.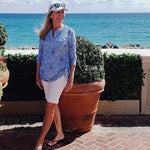 SUN-PROTECTIVE FABRIC

Our swimwear is made from tightly woven fabrics that can prevent harmful UV rays.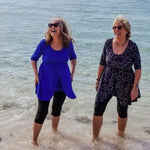 FULL-COVERAGE

Prefer more coverage? BB is perfect for women who want to feel more comfortable and confident in their own skin.
VERSATILE

To be worn at the beach, the pool, patios, and bars, with bikini bottoms, swim leggings, shorts, or whatever you choose!
"I absolutely LOVE these women for creating this product line"

susan f., verified customer

"The fabric feels luxurious and the style is great"

Rosemary I., Verified customer

"I can go back to aquafit!"

susan l., verified customer

"Love these swim tops and this Company! I have recommended them to quite a few ladies!"

Linora J., Verified Customer

Marietta T., Verified Customer

"I will be wearing this for the beach, on the boat at the lake and other outdoor fun!"

Julie M., Verified Customer
Designed by women, for women.
"I love the story of the founders of Beyond Bathing Swimwear! It was a pleasure to support a Canadian small business!"
Meet The Co-Founders
Let customers speak for us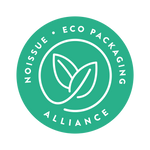 Proud to support the Eco-Packaging Alliance
We use noissue. compostable mailers to ship our suits sustainably and in style! 🌎
Our compostable packaging is typically made from a number of renewable plant-based materials and/or bio-polymers. To be certified home compostable, a product must break down in home compost within 180 days and 90 days in commercial composting conditions. 🌱