This store requires javascript to be enabled for some features to work correctly.
So Chic!!
I'm off to Thailand in a couple of months and coming from Canada with winter skin I wanted something to provide protection. I never imagined it would look so good!! Flattering and protective, I will feel comfortable and look good (if I do say so myself)). Thanks so much for making these.
Very Happy
Felt very comfortable & stylish at the hot tub at the resort! So glad I bought the bundle :)
Love it
I ordered the blue swimshirt and legging bundle. I love that the top can be zipped up or left opened. I'm pear shaped, so not big in the shoulders, so i like my shirt zipped up. The quality is very high, the products look really well made. I plan to wear it as a summer outfit more than a bathing suit. I wouldn't mind if the Capris were 1/2 an inch wider but I'm hoping they will stretch just a wee bit.
I plan to order the pink swim shirt + capri bundle, as I like these so much.
Love that they are made in Canada too!
Thank you ladies!
Feeling like a queen!
I purchased the bundle - leggings and paisley blue shirt. I love them both. Even as a 5 footer, the draw strings on the side of the shirt make a difference when slightly gathering the material. The material is high quality, and drapes the body nicely. I love the built in bra.
I am looking forward to new patterns for your shirt.
I would love the leggings to be a tad less shiny as I feel a bit more conscious of my thighs in them compared to if they were made with a mat fabric. The fit is true to size and very comfortable. Looking forward to walks on the beach with my new swimwear! 💓💓
Thank you for creating such beautiful designs for us!!!!
Initial thoughts
The top is beautiful and fits well but the built in bra doesn't work for me at all. I will have to either remove or alter.
Pants a perfect.
As Seen In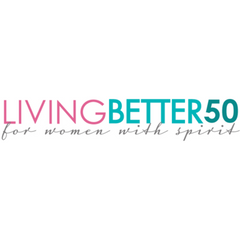 We're here to help! Feel free to start a chat on this page, email us at info@bathingboomers.com or call us at 647-217-3814.